Ares Design revisits the Defender
|
It is recent news that Land Rover has made a 405 horsepower Defender 70th anniversary special edition. The Ares Design from Modena has passed the parent company not only for cavalry.
This special edition was presented as one of a kind; are we really sure? In Italy we know many other realities, see Herero 4×4, which have been operating with this philosophy for some time. Too bad that they do not enjoy the same visibility.

When Land Rover launched its 405 horsepower Defender Works V8 on the occasion of the 70th anniversary, we welcomed the news with some hesitation because we would have liked to see a little more effort and care in the preparation of the vehicle that instead remained so and such as the standard one if not for the powerful engine.
The Ares Design from Modena, which boasts offices all over the world, including one in Los Angeles, wanted to try this off-road icon giving it a particular interpretation. If we are to be honest, more interesting than that of the British manufacturer because, in addition to the powerful engine, it has also worked on the other 4×4 departments.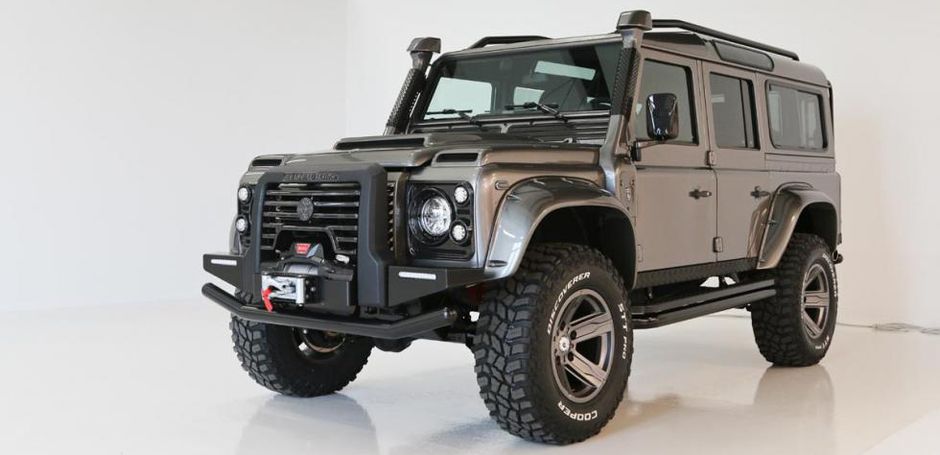 Based in Modena, in the home of motors, Ares Design is based on the mission of creating unique and elegant vehicles that go along with the needs of its customers. Normally Ares' work is focused on luxury and sports cars but, as his managers say, they could not refrain from testing themselves with one of the most important off-road icons.
"When Land Rover launched its 4×4 subcompact in 1948, they certainly did not think that after 70 years it was still in vogue transcending social and geographical barriers. Everyone, apparently, loves the Defender and ARES Design Land Rover Defender is the maximum expression of the 4×4, offering power, balance, luxury and panache in one fantastic package. It is a completely reengineered example of what can be achieved with a keen eye on design combined with engineering excellence. ARES will build 53 examples of its Defender in "A project in which he collaborated with the legendary Land Rover specialist JE Motor Works. ARES Design Land Rover Defender is the best example of the Defender off-road vehicle on the road today."
Here is how they describe their work in Ares Design:
Year: 2014
Engine: supercharged V8
Displacement: 4698
Power: 475 horses
Transmission: 6-speed automatic
Suspensions: coil spring + 50mm and Fox 2.0 shock absorber
Brakes: AP Racing and electronic parking brake
Rims: ARES 18 inches
Tires: 305/70 R18 Cooper Discoverer
Maximum speed [Km / h]: 150 limited
Production: 8 weeks
Body:
Part of the bodywork has been redone using high quality carbon fiber
– Protections designed specifically for off-road vehicles consisting of:
– Front and rear bumpers for heavy duty
– Front protection
– Door sill
– Winch
New front and rear lighting units with LED technology
Fully customized according to customer design requests
– Handcrafted internal panels in leather, carbon and aluminum
– Tailor-made sports steering wheel that incorporates inserts in precious materials
Hi Fi system with navigation and bluetooth
The new powerful V8 engine with the new automatic transmission allows extraordinary off-road performance. In extreme situations you can count on ARB differentials to obtain optimal traction. Fox's high-pressure shock absorbers deliver excellent performance on any road surface.
We certainly like the operation of Ares Design and we consider it interesting because, unlike Land Rover, it has put the whole car in hand.
But are we really sure that it is the only and maximum expression of this kind?
No! In Italy there are numerous realities, expressly dedicated to the world of off-road vehicles such as Herero 4×4, which have created equally or more interesting versions of Defender.
The real difference in the end is not only in the content of the works but in how they are presented and disseminated to the media.