Driving a motor vehicle is dangerous business. According to National Highway Traffic Safety Administration data, the number of traffic accident fatalities in the U.S. has decreased markedly since the early '70s. That said, the number of deaths still seems to hover at about 35,000 per year, and traffic accidents usually rank in the top ten causes of death annually.
Many people involved in traffic accidents are likely to say, "It wasn't me, it was the other guy!" Okay. So what was the other guy doing? Are you the other guy?
Often, operator error is a key factor in a wreck. Here are a few things not to do if you want to keep from becoming the cause of an accident. Most of these are no-brainers. Unfortunately, there's no shortage of seemingly brainless drivers on our streets and highways.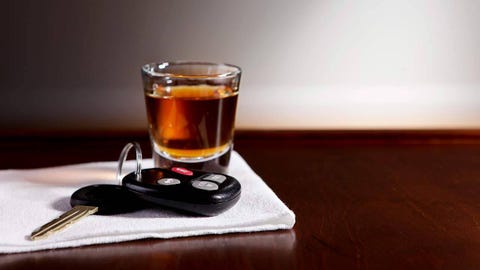 1. Driving under the influence of drugs and alcohol
NHTSA data paints a clear picture: drunk driving causes accidents. The majority of traffic-related deaths are caused by drunk drivers. It's a well-known fact that alcohol impairs your ability to drive, and more importantly, to react. So follow common-sense guidelines like taking a taxi or using a designated driver if you're planning a booze-fueled night on the town. Doing so can avoid tragic consequences. As laws governing the use of marijuana become relaxed in some places, it too has the potential to become a bigger part of the traffic accident statistical mix. You may think you're good at driving high, but chances are that you aren't. Law enforcement officers trained to look for signs of impairment will explain this as they lead you to the back seat of their patrol car.